---
CHIGO Held Global Distributors Conference in Dubai.
CHIGO held  2017 Global Distributors Conference in Dubai on Nov. 17th. Distributor partners from all over the world gathered together to take part in it.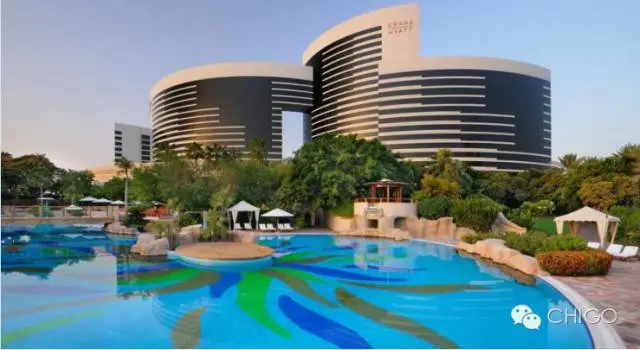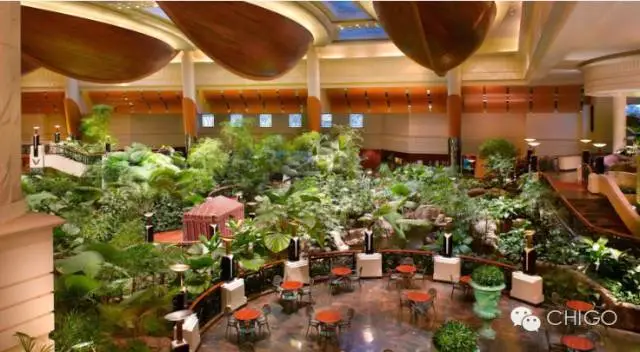 Dubai, known as the eastern Venice, is not only an important part of the ancient Maritime Silk Road, but also an important hinge of the present China Silk Road Economic Belt and the 21st-Century Maritime Silk Road. To hold the 2017 CHIGO Global Distributor Conference on this magic land of Dubai, will accelerate the speed of CHIGO's international strategy as well as making CHIGO the specimen of the Belt and the Road under the self-branding policy of China to expand their brand abroad.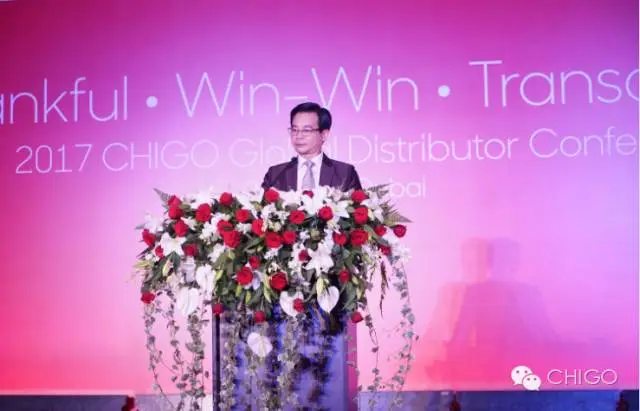 It is said that this was the first time for CHIGO to hold its global distributor conference abroad. And there were over 200 core distributors from five continents the Europe, the Pacific-Asia, and the Latin America etc. were invited and attended the conference. Checked it out the dynamic fashion stage lighting,the strong technical products display zone, the well-arranged tidy seats…Such a grand and spectacular distributor conference it was, We CHIGO aimed at leaving a memory for our global distributors to experience the best of the world in the most luxurious place around the world. This time, we wanted to convey the most advanced products, the core technology and the most hard-working and end savor champion spirit to our global cooperation partners.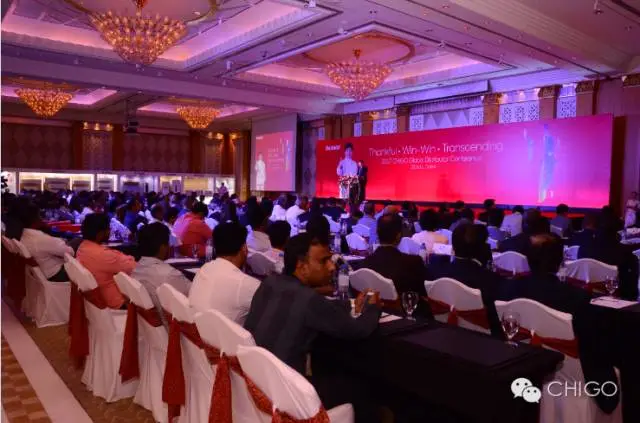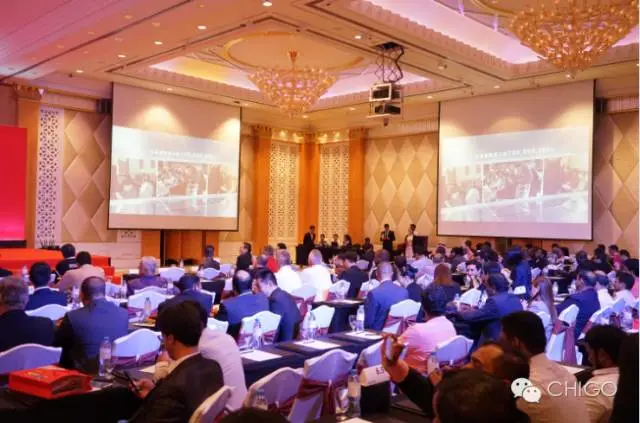 If we say that CHIGO is a Dream Factory, then the founder Mr. Li Xinghao is the most important biggie of it. For most of our overseas distributors, it was the first time to meet this legendary man of the household appliances industry. They must be very impressive by him with his full spirit and energy as well as his strong powerful vigor. Every promise that he made and every target that he set shown on firm confidence of CHIGO brand.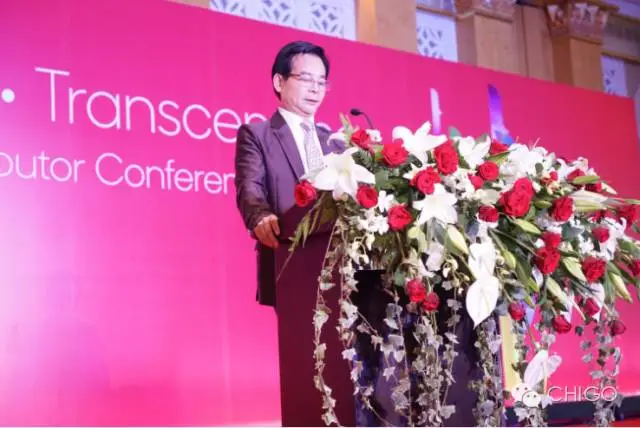 Mr. Li Xinghao, the chairman of board and president of CHIGO made a speech
As the chairman of board and president of CHIGO Mr. Li Xinghao confessed, that CHIGO will focus on growing and systematically punching forward the market, to realize a striking break through in the coming 2017. Sales volume of the overseas market should have achieved a 10% growth and that of self-brand should have achieved a 30% growth. Despite of expressing his Thank You to global partners for their longstanding support for CHIGO without reservation, Mr. Li Xinghao also made his promise to all of distributors and clients that CHIGO would insist on its mission To make the best AC of the world, and would have "Made in China"  a symbol of high quality worldwide.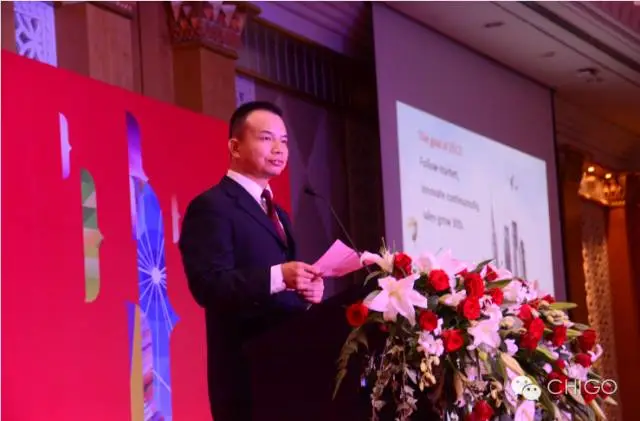 Mr. Cheng Jian, the Vice President and CEO of the overseas dept. made a speech
Mr. Cheng Jian, the Vice President and CEO of the overseas department of Guangdong CHIGO Air Conditioning CO.,LTD is obviously an old friend to CHIGO's global distributors. He recalled the whole way that CHIGO has gone through to explore its overseas market, and confessed his authentic appreciation to all the old friends that have served themselves so hard on CHIGO's promotion in overseas market. Meanwhile, Mr. Cheng also indicated a series of marketing strategies for CHIGO overseas market in the coming future.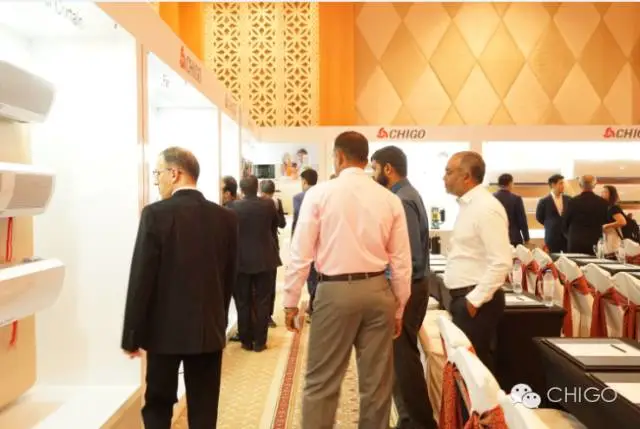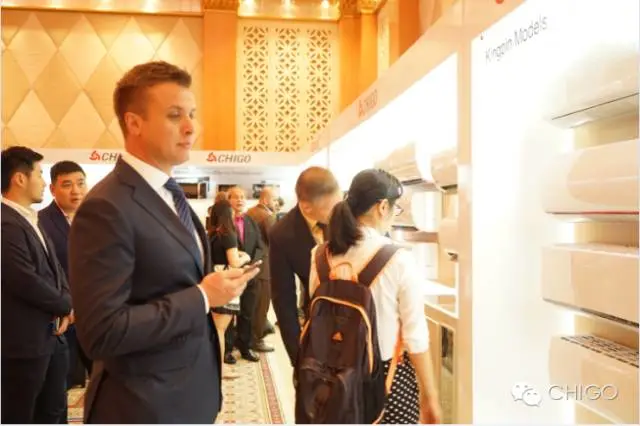 For this time, CHIGO punched out comprehensively to the international market under the command of Intelligence and Boutique strategy. Led by the highest level of intellectualized products in China AC industry, the iCongo series, assisted with new-core products and multiple overseas customized products, CHIGO has formed its new intelligent army products. Basing on a continuous inter-communication with users and getting more fit with the market after constant improvement according to users' feed backs, the AC series representing for our craftsman culture were displayed on the global distributor conference, attracting the world's attention. From now on, the revolution of Users Experiences begins comprehensively!
Lutfi , agent from the host country of this conference also shared his experiences on the stage for operating CHIGO brand for many years. It is the joint effort of the whole CHIGO value chain that connects different races and groups around the world together, and stretching to every corner of the world, with each intelligent, healthy, environmental friendly, fashion CHIGO AC. CHIGO AC brings fresh and comfortable resident environment to more and more people, and let the world re-acknowledge about "Made in China".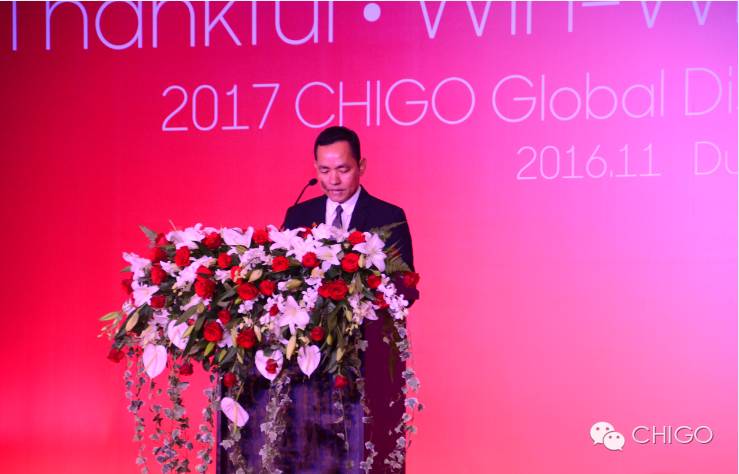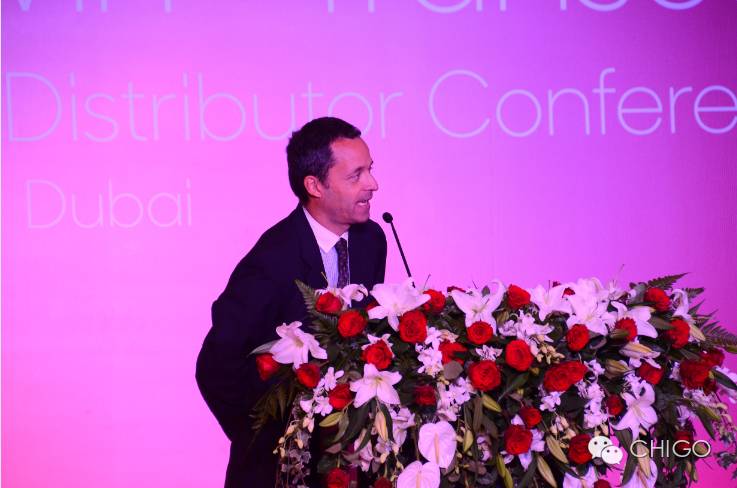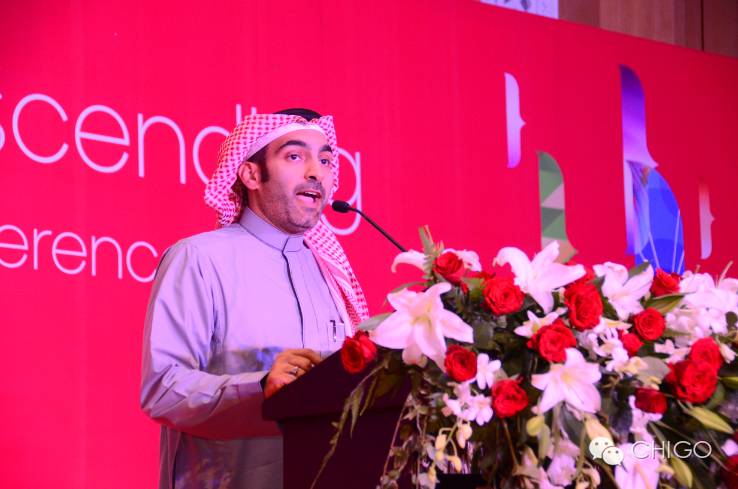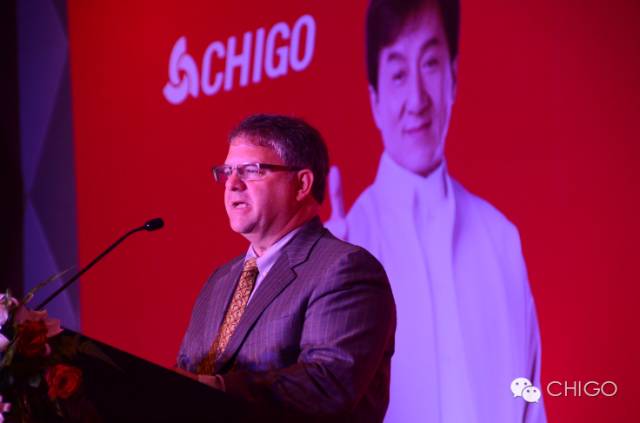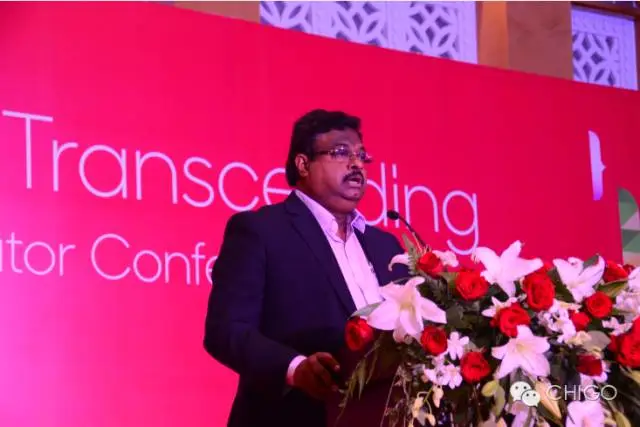 Agent representatives of different regions made their speeches
In recent years, CHIGO kept on moving in the overseas market. It took on a steadily expanding development while building a image high quality of "Made in China" with intellectualized and high-end  oriented strategy. Among those achievements that we have made, we can see that comparing with last year, sales volume in the northern America market has grown about 120%, while the Europe market and the Australia market grew respectively about 50% and 60%.These progress that we've made has won us a more advantage place in the main overseas market, favoring us to move forward in the global market.
Every achievement and change endows CHIGO powers to move forward. We can never make this without the support of our global distributor friends. We devoted our hard work and we share the honor and the pleasure. Inorder to honor their devotion to CHIGO's continuous development, we would like to give our high praise to those most distinguished agents for their excellent performances in 2016 and awarded them on the spot.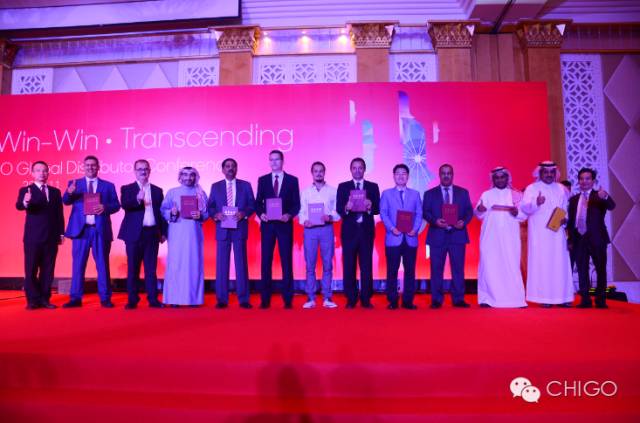 Awarding ceremony
The first global distributor conference held abroad, an important platform for CHIGO to promote its internationalizing branding strategy. When the world's economy is integrating further, CHIGO made response and set up its overseas subsidiaries to better cooperate with local partners. CHIGO also takes other measures to make itself being more competitive like enhancing promotions of self-brand,strengthening its overseas terminal image, as well as setting up branch offices in main market etc. To strive for a place on the international stage, to be a more powerful brand, CHIGO will also continue measures like agent supporting plan to improve its overseas marketing net.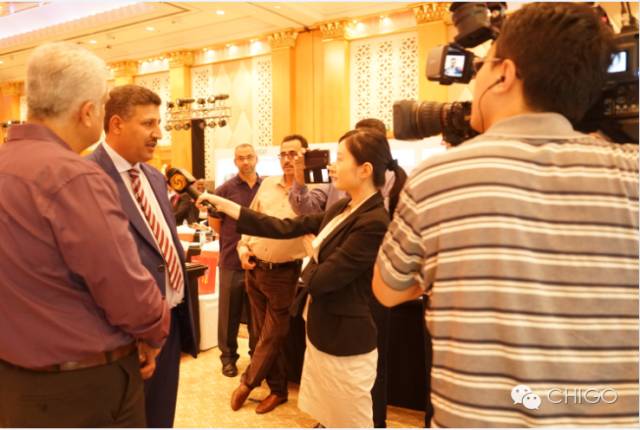 Phoenix Satellite TV interviewed agent-representatives
Now, CHIGO products has covered over 200 countries and regions, and CHIGO brand has been registered in more than 150 countries. CHIGO brand has successfully always spared itself a seat for the most popular AC brands in mid-east market, mid-Asia market, western-Africa market, eastern-Europe market etc. Its outstanding high quality and world leading technology has won faiths in the global consumers.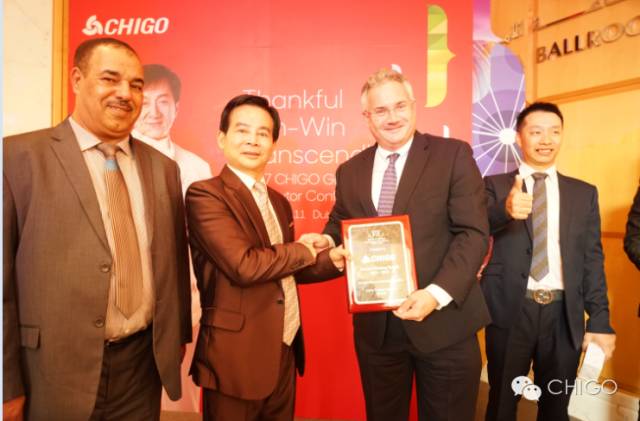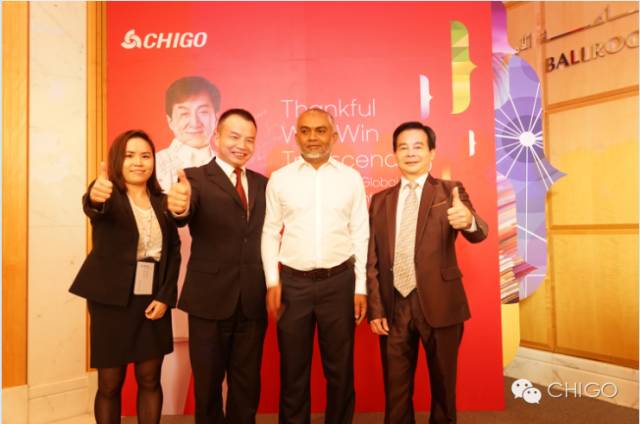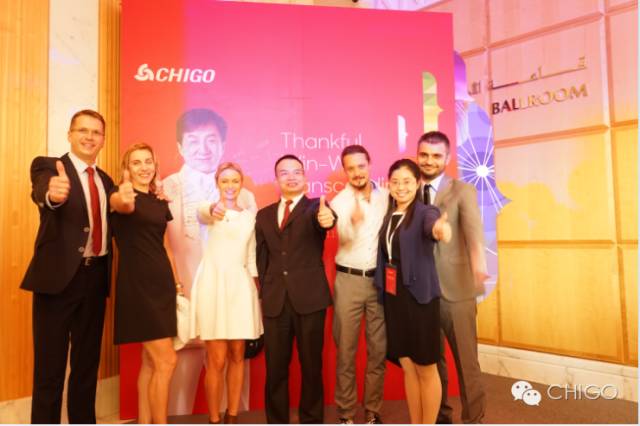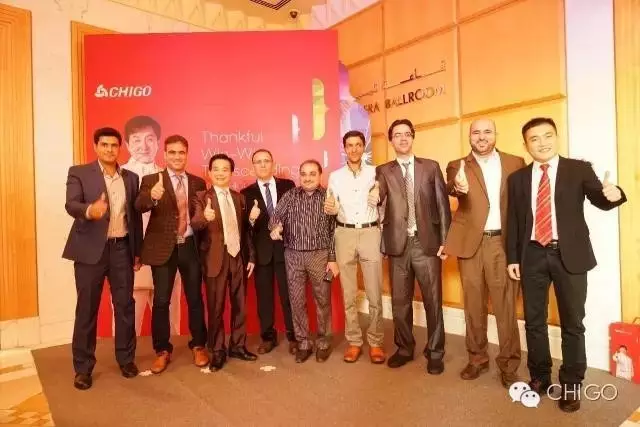 Once shake hands with CHIGO, be friends forever. CHIGO wishes to accomplish the mission of Create the Best AC in the World, Making Our Life Better together with its global partners. Let's build a win-win cooperation platform hand in hand; let's build our profit and career community without doubt; let's strive for our better future together.